As bookworms, it can be very hard for us to decide which book to read next. Most times, we have an endless TBR and we often find ourselves wondering
"What should I read next?"
For me, this decision is extremely hard. Should I read any book I want from my TBR? Should I read the next book that comes out that I have a review copy of? Should I read what ever fits my mood? But if I do that, I would be neglecting all my review copies, and then I'll be behind on them, and how will I ever catch up on them?
I have a TBR list of 1,676 books on Goodreads. And I plan on reading every single one of them. Yup. I'm probably not going to be able to do it, but it's something I'm hoping that I will be able to do it. I CAN DO IT!

So, what I do most times when I don't know what to read is just read whatever I want.
And this why I never end up finishing books in time and end up posting ARC reviews after the book has been published.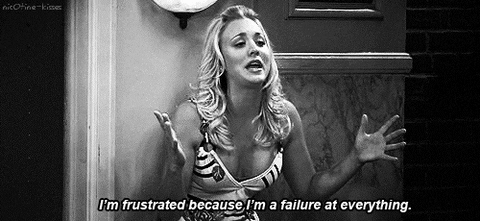 So, of course there are times I force myself to read the review books I have, and then that's what I read. Basically this is the reason why I have a ton of books just sitting on my bookshelf, but they still haven't been read yet. I just don't have time to read what I buy these days. My decision of which book I'm going to read depends on my mood or the number of books are releasing soon that I have a review copy of.
So, how do you choose what book you're going to read next?
Is this decision hard for you too?