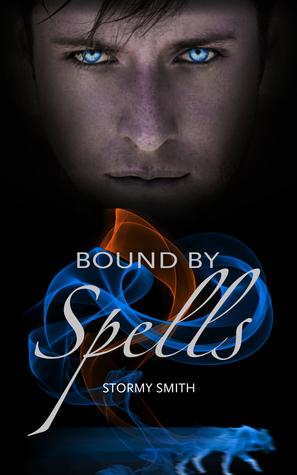 Series: Bound #2
Genre: YA Paranormal Romance
Publication Date: March 19, 2015
Publisher: Perfect Storm Publishing
Source: e-ARC via author
Goodreads
Aidan Montgomery hadn't been prepared for Amelia Bradbury to walk in and then out of his life. He also hadn't expected to find the powerful magic hidden deep within him for the last nineteen years, but he's embracing it — finding more control and more answers every day. Now, with the help of Amelia's best friend, Bethany, Aidan is on a quest to understand his destiny and find Amelia.





Amelia decided to stand by her duty, which meant walking away from her first chance at love. Trapped in Cresthaven at the Queen's mercy, she spends her days with Micah — an ally she still holds at arm's length — struggling to manage her heartbreak while keeping her mind focused on the task at hand. As she continues to unlock the secrets of the Keeper power, Queen Julia's true motives reveal themselves, forcing Amelia to decide, yet again, how much she's willing to sacrifice.





Will Aidan get to Amelia before it's too late, or will the very power that sustains them keep them apart?



Review
Last year, I read Bound by Duty and it was freaking fantastic! This series isn't really known about, but I think that everyone should read it!
This book was just as great as the first one! Bound by Spells is from a dual point of view, so in this book, we got to read what happens from Aiden's point of view, and boy was I happy about that. Aiden's perspective was really important in this book because he undergoes a lot of character development and we find out more about his past and other things. I love how he's playing such an important role in the plot and Amelia's world!
I got to learn so much more about the characters in this novel! In the first book, we are introduced into Amelia's world and Aiden, and the plot and all, but we didn't really get a full background story of what happened to all of the characters. This book fulfilled my desire to know more about what happened to the characters! We got to understand what happened to Aiden, Cole, and Bethany when they were younger. AND now I feel like I understand what Queen Julia's plan for Amelia is.
There were a lot of new characters introduced, and I've come to find myself finding some of them to being near and dear to my heart already! I loved Dillon, Micah, and Baleon! They were just awesome characters! I didn't really get to know Baleon or Dillon that well, but from what I read about them, they were loyal and just freaking phenomenal! And I loved the information that was revealed about Micah and how his childhood was. I truly feel sympathetic for him and I admire him for standing against his mother, even if he is quiet about it.
The ending was pretty sudden and I seriously need the third book. GIVE IT TO ME NOW.